Fall creations
Fall and it's beautiful change in the nature's course of life, brings many opportunities to find materials for traditional Czech crafts. 
Horse chestnuts
are one of them. As a child I remember going to a same spot where  four large horse chestnut trees happily shared there fallen fruits of labor.  Every time I opened the uninviting prickly green skin of each Horse chestnut, I always admired their beauty and color. Just a thing to create something even more beautiful.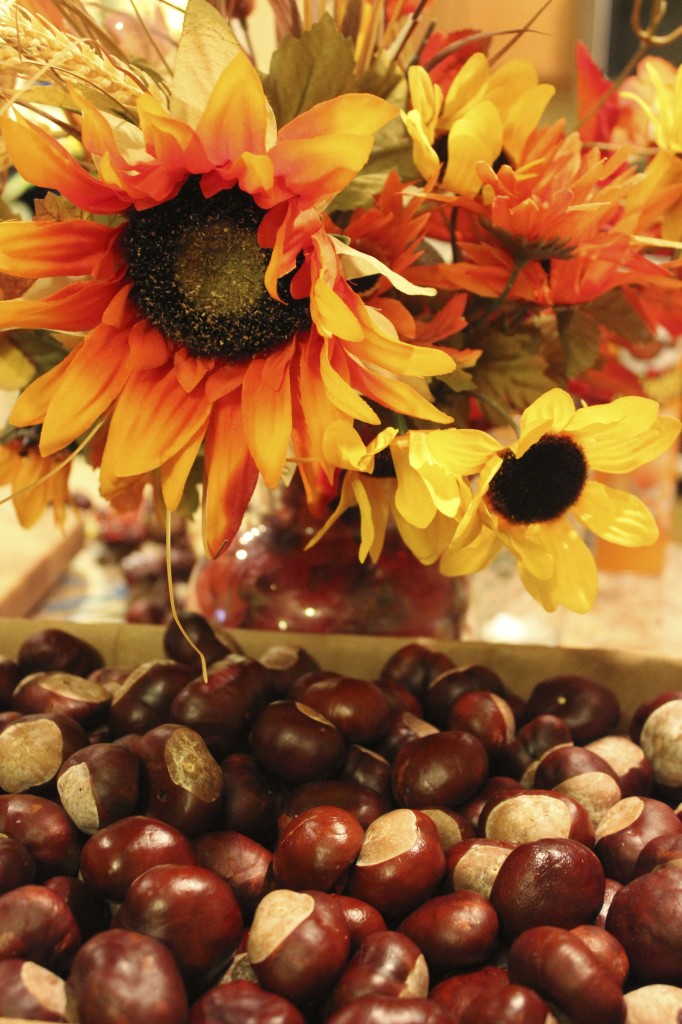 This type of craft is suited for the whole family. Anybody can do it but just remember fresher the nuts are, easier it will be to work with them.So let me tell you about some of the tools that can come handy during this project. You'll definitely need the Horse chestnuts, a knife ,cutting board , toothpicks or skewer sticks ,or even a wire. If using wire you will need wire cutting pliers. For finishing touches use googly eyes, craft foam or any kind of fabric or paper will do and then of course hot glue.     Before you decide on what you want to make, look through all the nuts, observing their unique shapes, coloring,and sizes. After that, see what comes to your mind and let your inner imagination flow. Maybe you will start making one thing, but it will end up in something entirely different, and that's perfectly fine.  It's called having fun, and that's what this is all about.  So use your imagination and create (animals, people, bugs ,houses ) anything you like.
If  little children are involved, make sure you help them out with pre-poking the holes so they then can assemble it themselves without any injuries.   Have fun!!