Okurkový Salát -Cucumber salad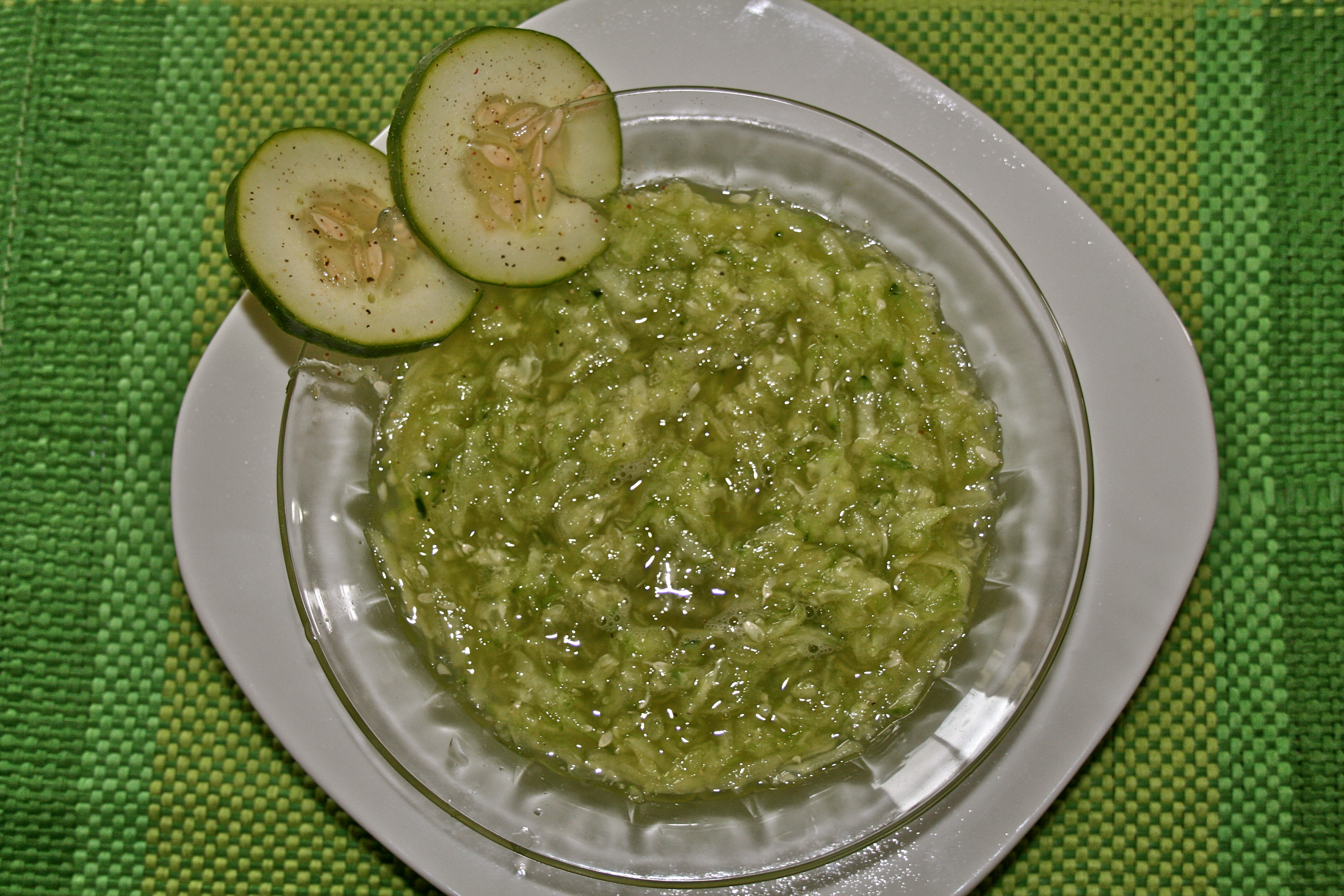 Recipe By: Marketa McCall
Peal the cucumbers, and in a bowl grind them with cheese grader, ( large holes or really thin slices).

Stir in salt, mix and let rest for 5 minutes. The cucumber will release it's own juice.

Add sugar and mix till the sugar dissolves, and than add water, vinegar, and pepper.

Mix well, cover, and place in a fridge.